News,
ArborOne Farm Credit Promotes Members of Executive Leadership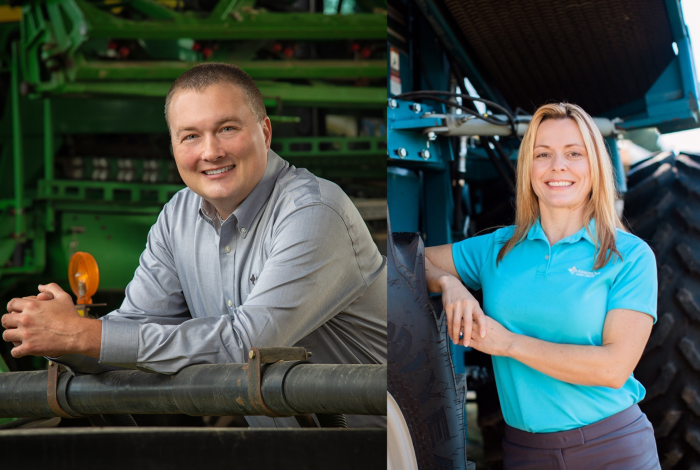 Florence, SC (May 10, 2022) – ArborOne Farm Credit recently made two internal promotions.  Both individuals served the Association in Executive Leadership roles prior to these advancements.  
Bradley J. Fjestad, joined the ArborOne team in August 2021 as Deputy Chief Financial Officer. Mr. Fjestad assumed the role of Chief Financial Officer on December 1, 2021, following the retirement of CFO, Tammy G. Smith.
Mr. Fjestad's career in the Farm Credit system began in 2006 with AgCountry FCS as a Tax Specialist serving the most complex borrowers and entities of the association.  Mr. Fjestad has served in various positions throughout his Farm Credit career covering Credit, Operations, and Accounting functions.
Mr. Fjestad most recently gained additional experience establishing the finance department with a new ag tech startup company, and the agribusiness department of a commercial bank. 
Mr. Fjestad holds a Bachelor of Science Degree in Accounting from Minnesota State University Moorhead and a Masters of Business Administration from Texas A&M University – Corpus Christi.  He is also a licensed CPA (inactive) through the state of Minnesota.
Sarah H. Jackson was named Chief Administrative Officer earlier this year.  
Ms. Jackson's career in the Farm Credit System began in 2006. She has acquired a wide range of experience throughout her time with the Association, having held the positions of Financial Analyst, Commercial Credit Analyst, Director of Human Resources, and Chief Human Resources Officer. 

As Chief Administrative Officer, Ms. Jackson oversees the business functions of Human Resources, Marketing, Crop Insurance, and Corporate Governance. Additionally, Ms. Jackson serves as Corporate Secretary to the Board of Directors. She also serves on the Farm Credit System Environment, Social and Governance (ESG) Workgroup, and Reputation Risk Analysis and Planning Workgroup.

Ms. Jackson holds a Bachelor of Business Administration in Finance from Francis Marion University, and a Master of Science in Finance from Indiana University. Ms. Jackson is also a graduate of the South Eastern Agricultural Lenders School (SEALS) and holds the Professional in Human Resources (PHR) Certification. Prior to college, Sarah served in the United States Army, including a deployment to Bosnia. 

"ArborOne Farm Credit is fortunate to have Brad and Sarah as members of our staff.   They are strong contributors to the Association in their individual roles and as members of our Executive Leadership Team.  Brad and Sarah are each committed to serving agriculture and the rural communities in the Pee Dee Area.  I appreciate their dedication to ArborOne Farm Credit and congratulate them on their well-deserved promotions." Bryant Sansbury, Chief Executive Officer

ArborOne is a proud member of the National Farm Credit System and serves the following counties: Chesterfield, Clarendon, Darlington, Dillon, Florence, Georgetown, Horry, Lee, Marion, Marlboro, Sumter and Williamsburg.

Since 1916, Farm Credit has provided a reliable and consistent source of credit for farm families and rural communities. ArborOne Farm Credit finances farm operations, equipment, farmland, timber land and rural homes. The cooperative also offers crop insurance.
For more information, visit www.arborone.com or find them on Facebook.